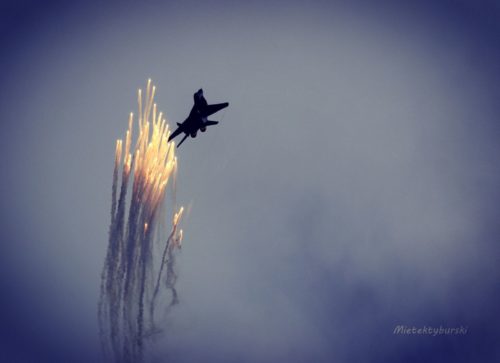 Organizowanie imprez to branża, na którą każdy z nas decyduje się świadomie. Dlaczego?
Trzeba to kochać. Trzeba kochać podróżować, współpracować z ludźmi (setkami naraz😊), być na pełnych obrotach po paręnaście godzin i trzeba pokochać zmianę z 5-dniowego trybu pracy na bliżej nieokreślony 😊. No dobrze, ale nie o tym tutaj…
Organizowanie we krwi już jest, więc czemu by nie spróbować zorganizować czegoś naprawdę dużego?
Dlaczego by nie wziąć urlopu… żeby pójść do pracy? (to chyba mało normalne)
Ano, właśnie po to, żeby zarazić innych pasją – a moją właśnie jest pomoc w organizacji dużych i niezwykłych eventów, jakimi są Air Show. I ćwiczenie mięśni karku. Uwierzcie, naprawdę ciężko jest jednocześnie biec na drugi koniec lotniska i patrzeć w górę na podniebne wyczyny utalentowanych pilotów z CAŁEGO ŚWIATA.