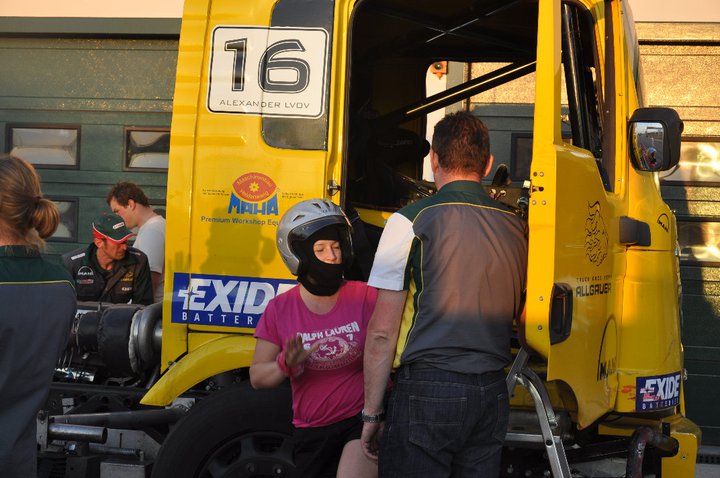 One of the annual trips for the best clients of a company.
The general assumption was to organise an outing for key accounts, which would involve truck racing. The trip was to consist of a whole day of racing. It was also to present an opportunity to learn about the culture of the place. It was important to organise meals in good restaurants that served local cuisine and, most importantly, a ride in a truck with the winner.
Koncepcję oparliśmy na świetnej lokalizacji butikowego hotelu, co pozwalało mieć najważniejsze zabytki Istambułu w zasięgu pieszego spaceru. Dzięki temu uniknęliśmy stania w korkach. Zaproponowaliśmy klientom zwiedzanie z Polką od lat mieszkającą w Turcji, która świetnie znała każdy zakątek miasta. Poleciła nam najlepsze restauracje w mieście serwujące lokalną kuchnię. Dzień wyścigu spędziliśmy na torze obserwując zmagania najlepszych kierowców. Następnie wróciliśmy do Istambułu na pożegnalną kolację w stylowej restauracji.
Wszystkie wyjazdy dla naszego klienta wiążą się z przygotowaniem dokładnej analizy ryzyka i sprawdzeniem każdego z podwykonawców. Dostosowujemy także usługi do standardów obowiązujących w firmie. Przez kilkanaście lat przeszliśmy wiele szkoleń z zasad bezpieczeństwa. Jest to dla nas wiedza, którą wykorzystujemy przy naszych realizacjach.
Grupie towarzyszył nasz pilot wskazany przez klienta. Spektakularnym punktem była jazda po torze wyścigowym z Mistrzem Europy. Każdy miał okazję driftować ciężarówką przy prędkości 100km/h.