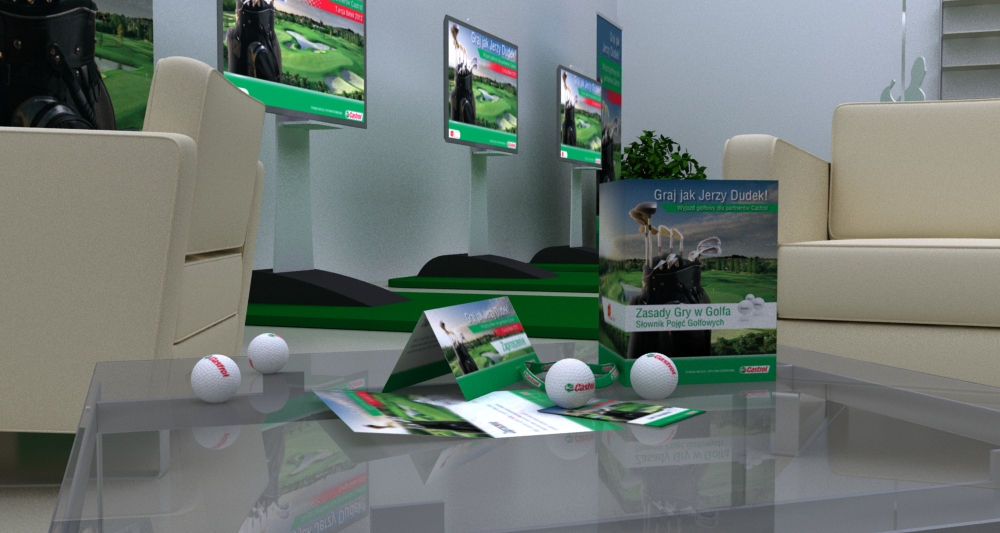 The aim of the event was to encourage participants to play golf by creating a strong bond and setting a new quality of subsequent trips.
Jurek dudek jest znanym bramkarzem. Jest również pasjonatem golfa. Zaproponowaliśmy mu wyjazd z klientem z branży paliwowej do Andaluzji słynącej z pięknych pól golfowych. Na jego osobie oparliśmy założenie że dla Exclusive Golf Club stworzymy Akademię golfa. Na 180 osób w czterodniowej nauce gry w golfa uczestniczyło 107 osób codziennie.
Zatrudniliśmy byłego trenera kadry golfa w Polsce. Opracowaliśmy cały program nauki w mniejszych grupach i zabraliśmy wszystkich na największą akademię w Hiszpanii. Na koniec odbył się turniej z wielką galą i nagrodami. Osoby nie grające miały zapewniony całodzienny program animacyjny stworzony przez specjalnie zatrudnionych animatorów. Każdy wieczór miał inny temat, wystrój i przebrania. Przy okazji odbyły się jeszcze trzy wycieczki fakultatywne: Gibraltar, Sewilla, Jerez. Do nas należało wymyślenie całej kreacji wyjazdu i wyprodukowanie materiałów brandingowych.